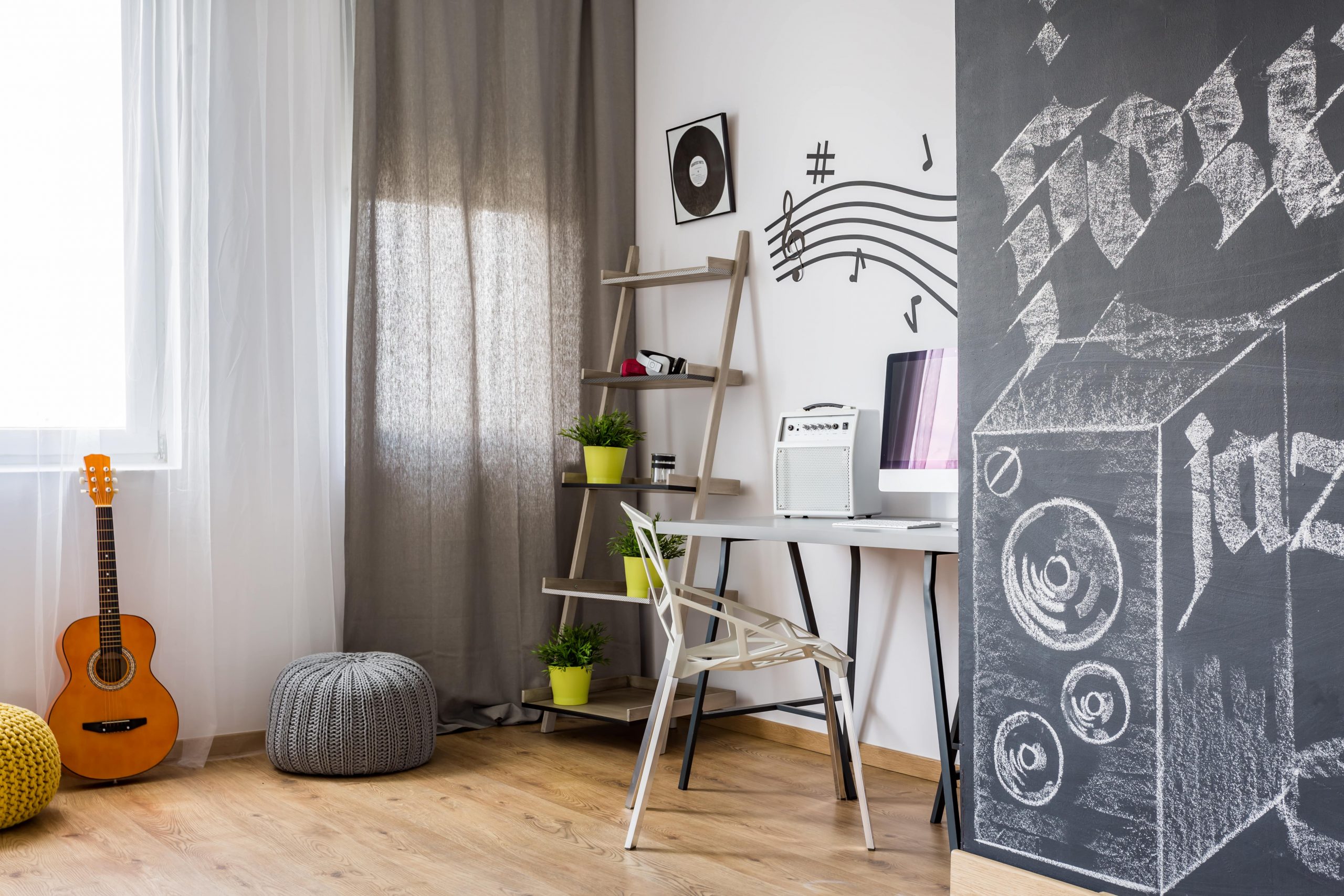 A music room is an essential piece of any creative's arsenal. Whether you're a pianist, a guitarist, or a drummer, setting up a space for making music can help boost your creativity and focus. With a few smart interior design ideas, you can turn a spare bedroom or office into your very own music studio!
Soundproof Your Space
You'll need to insulate your music room from the rest of your home and improve the acoustics for the best possible listening experience. For basic rooms, soft chairs and rugs are enough to absorb noise, while more serious set-ups may require acoustic ceiling tiles or specialized foam insulation.
Music Room Decor
A great way to spruce up your music room is to add some music-themed decor. Fill your walls with framed pictures of favorite musicians, photos of shows you've attended or music-themed art prints. This will give you something to look at when you're feeling stuck for inspiration or need a little motivation to write your next song.
Musical Instruments
If you don't play musical instruments regularly, consider displaying them in your music room for a decorative touch that will remind you of your love for music. A guitar, violin or trumpet mounted on the wall will not only look cool but will also encourage you to pick up a musical instrument when you need some inspiration.
Plants in Your Music Room
As well as looking nice, plants are a great way to add some natural beauty to your music room. They can also help absorb some of the noise you create in your music room, which will make for a better sound experience.
Exotic Musicians
If your music room is an eclectic one, you may want to include a few exotic instruments as part of the design. There are a lot of interesting instruments from around the world that you can buy at a low cost and they can be great conversation starters when you have guests over.
Furniture For Your Music Room
If you have an acoustic guitar or a piano that has seen better days, it can be turned into a beautiful table for your music room. Alternatively, you could even transform it into a chair that you can sit in while playing your instrument.
Lighting For Your Music Room
It's hard to write music when you can't see what you're doing, so be sure to install wall sconces above your piano or flute, if you'll be using a stand in the space. You'll also want to consider adding some softer lighting, such as lamps or a hanging light, for reading sheet music and performing other tasks while you're in your music room.
In addition to lighting, your music room should be well-appointed with furniture that you can use while playing your music. Ideally, you'll have a comfortable couch or bean bag for relaxing and practicing your music.
You don't need to spend a fortune on furniture for your music room, but you should consider the style and durability of it. Some of the best options are simple but aesthetically pleasing, such as an upholstered bench for a drum stool or a simple folding chair with a thick cushion for a piano stool.